The production of conveyors belongs to our basic assortment for the transport of excessive loads. The conveyor guarantees easy and fast transport of piece goods.
roller conveyors
modular conveyors
redler conveyors
belt conveyors
chain conveyors
rotary conveyors
roller conveyors
rotary conveyors
transport trolleys
Changes in the direction of the goods using a cross and rotary conveyor
The cross conveyor can be used to change the direction of material flow. We manufacture conveyors for the design of the transport of material weighing up to 7000kg.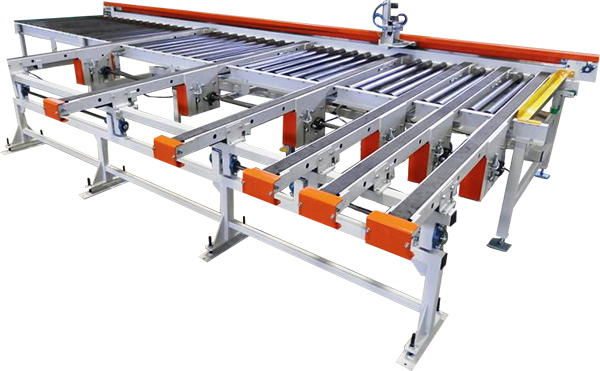 The rotary conveyor consists of two main parts: the fixed part with the drive and the rotary conveyor itself with the driven conveyor.
We produce roller or modular rotary conveyors. We placed tilting transition rollers at the transition between the individual conveyors.