Request from the customer we have received this time, was to design robotic workstation for loading and unloading with integrated transport system for full pallets and the baseboards before the input to the drill.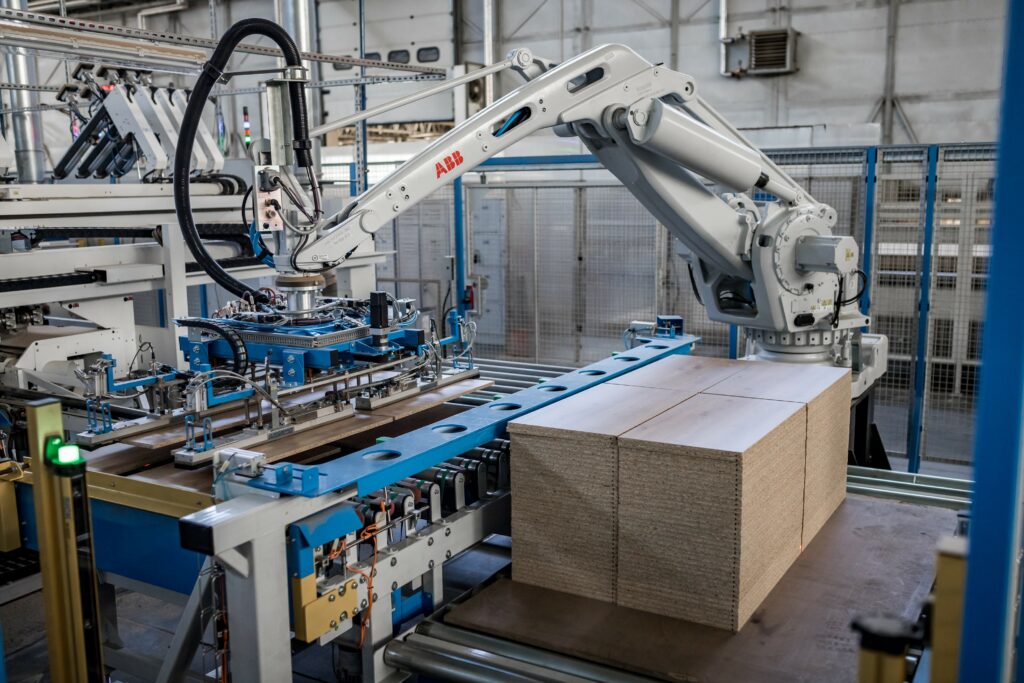 Workplace description:
Prepared pallets and baseboards are manually transported by operator on the transport trolley to the roller conveyor mounted on lifting platform which secures the constant pick-up position for robot.
There are two pairs of foam UNIGRIPPER SMS 80/800/30/20-ER mounted on a single arm of the robot. Distance between tools is adjustable symmetrically towards the arm´s middle, while the frame is attached to the opposite branch of the toothed belt. Automatic adjustments of the grippers to desired size is provided by stepper motors. Each layer is taken off by robot from zero position where after it´s placed on the roller cross conveyor. The cross conveyor ensures timing of all parts rolling into the automatic drill.
All of the empty pallets or baseboards are removed by robot to prepared area to be manually handled by operators.
Communication and safety connection of the drilling center with robotic workplace creates the complete line.