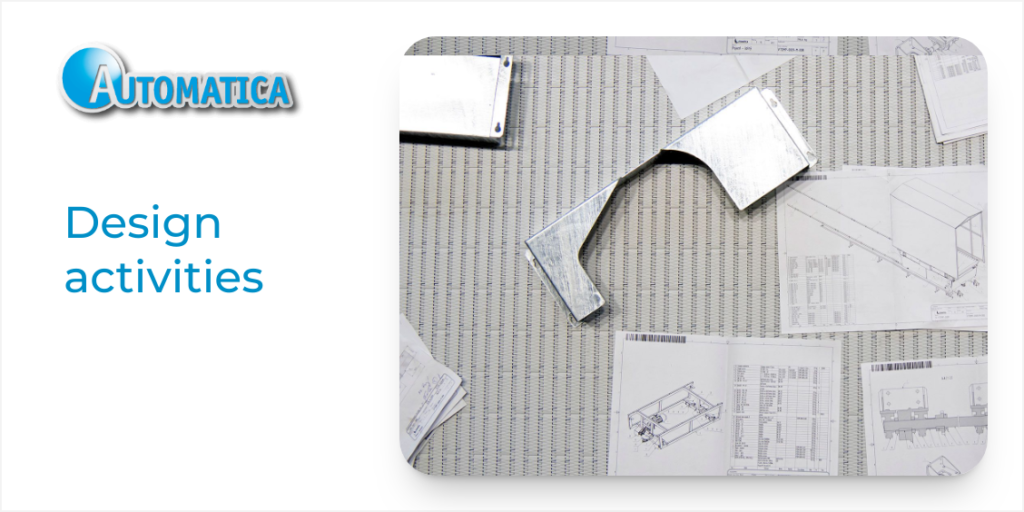 Our individual approach to each and every project is no news for our stable customers. We take into consideration the uniqueness of each production, hall layouts and most importantly the safety of the operators handling products. We call for new challenges in the constantly changing production environments, to create timeless machinery, that will be able to react to new production trends.
We create our designs in commonly available programs, where the customer can see the real layout of the device. Our designer oversee the actual production, and consult the details with the constructors directly in the workshop.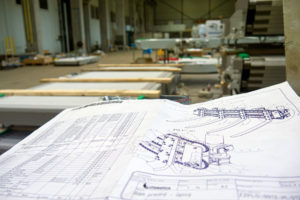 Design, construction and production cooperation
Based on technical specification and customer requirements we can develop complex technical solutions:
design of single purpose devices
design of wide range of robotic workplaces
proposals to increase work safety by modifying existing workplaces
design of conveyor systems
projection of in-bounds and out-bounds from other machinery such as drills, packaging machines, gluing machines….