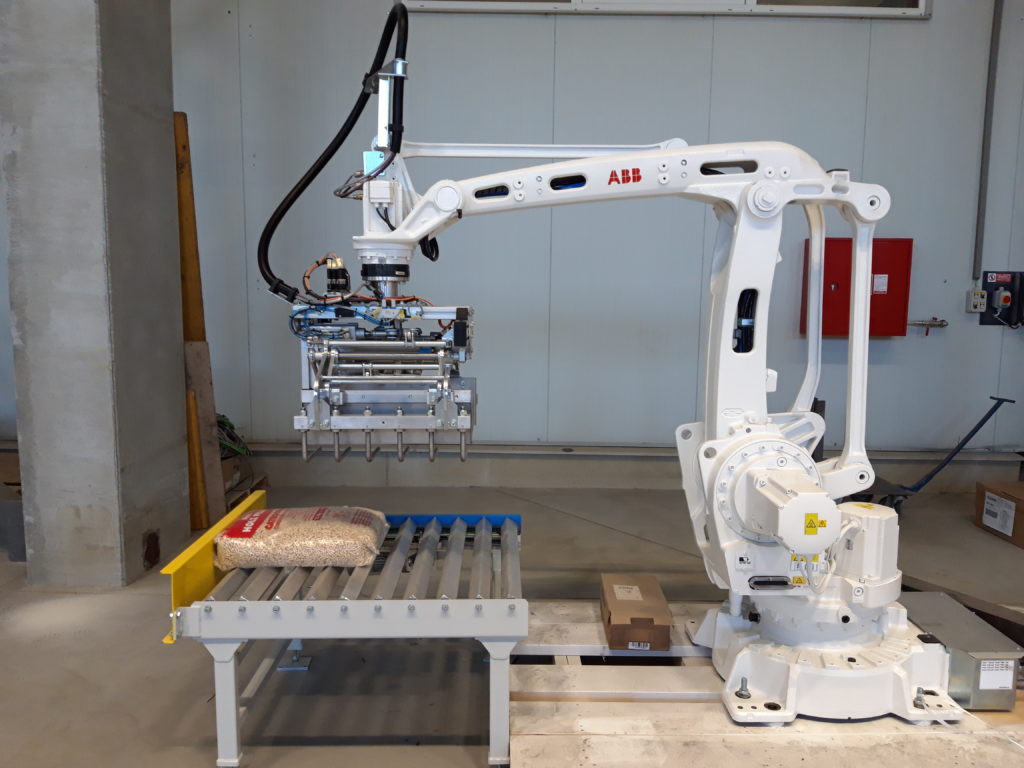 The processing and production of briquettes requires quality machinery. We design and produce tailor made conveyor systems for each costumer. Briquettes are handled the way that the transport is fast and reliable.
Briquette lines are made for progress in dusty environment.
Advantages of briquette line:
simple, fast and smooth transport of briquettes and packed units
elimination of hard human labor
increase of work productivity
cost reduction
ease of use
Packaging

One of important workplaces in transport line is automatic packaging area. Finalized product is packed the way, that it´s easy to handle for costumer.
The leaflet is inserted is inserted automatically in the shrink tunnels. Loading and unloading with a robot is a fast, safe and reliable way to deliver briquettes to stores.